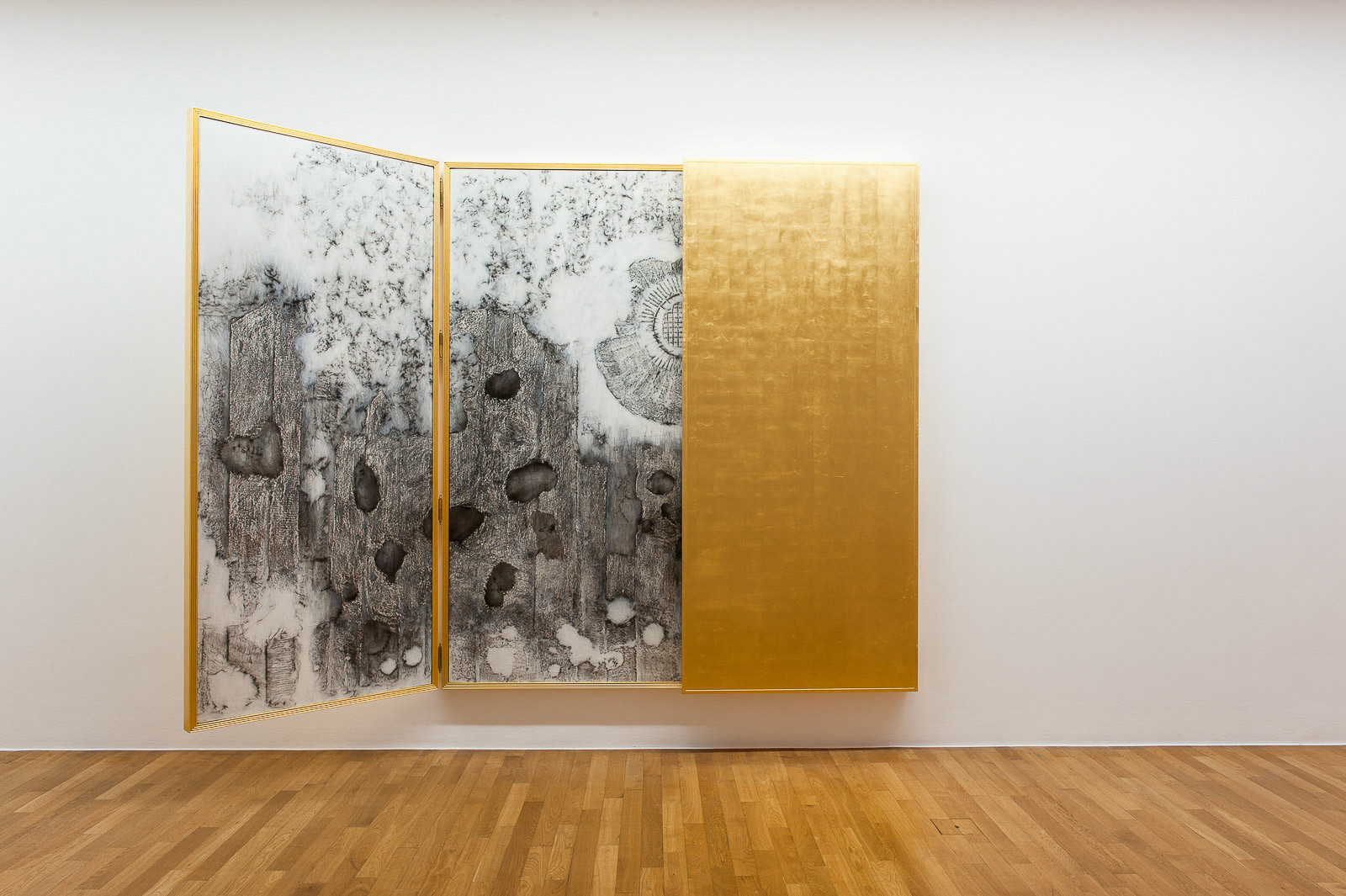 The Altarpiece is a transfer print taken from the western wall of a Second World War bunker in the center of Berlin. The object defies the historical dialectics of a real object (an air-raid shelter in Berlin-Mitte) with strategies of remembrance and political inter- pretations.

The upcycling of the former bunker into a museum for contemporary art is symptomatic of the postwar history of West Germany. It tells the brief story of reuse and redesign that sus- pends the darker chapters of historical monuments and transforms the shared knowledge of history and places. While history chang- es the meanings of artifacts, new meanings also seem to change one's feelings about history and, in this case, a people's history. The trans-formation from a bunker for civilians during wartime into a remand prison during the occu-pation, then into a textile and food storage space—in other words, a giant refrigerator— during the 1950s, announced somehow the "Wirtschaftswunder," the new growth during the postwar era, mostly in the western parts of Germany.
Whether or not a historical object is worthy of conserva- tion is entirely dependent upon one's perspective–is a building whose walls are covered with traces of bullet holes considered a memorial of war or just a damaged wall in need of renovation?