The
Dar El Bey
in Kheireddine near Tunis was constructed in 1855-1856 by Hassin Bey during the reign of M'hamed Bey. In 1859 Hassin Bey gave his home to his uncle Sadok Bey when he came to power. Sadok Bey installed his premier, Kheireddine Pasha. In 1878, Kheireddine Pasha returned to Turkey, and The White Fathers settled in this building and transformed the house into a school. Later, Dar El Bey is used to seat the German consulate in 1918-1919. After the first world war, in 1920, the house was bought by Bayram, Sheikh Al Islam, whose daughter and granddaughter married members of the Bey family and the Beys returned to their building.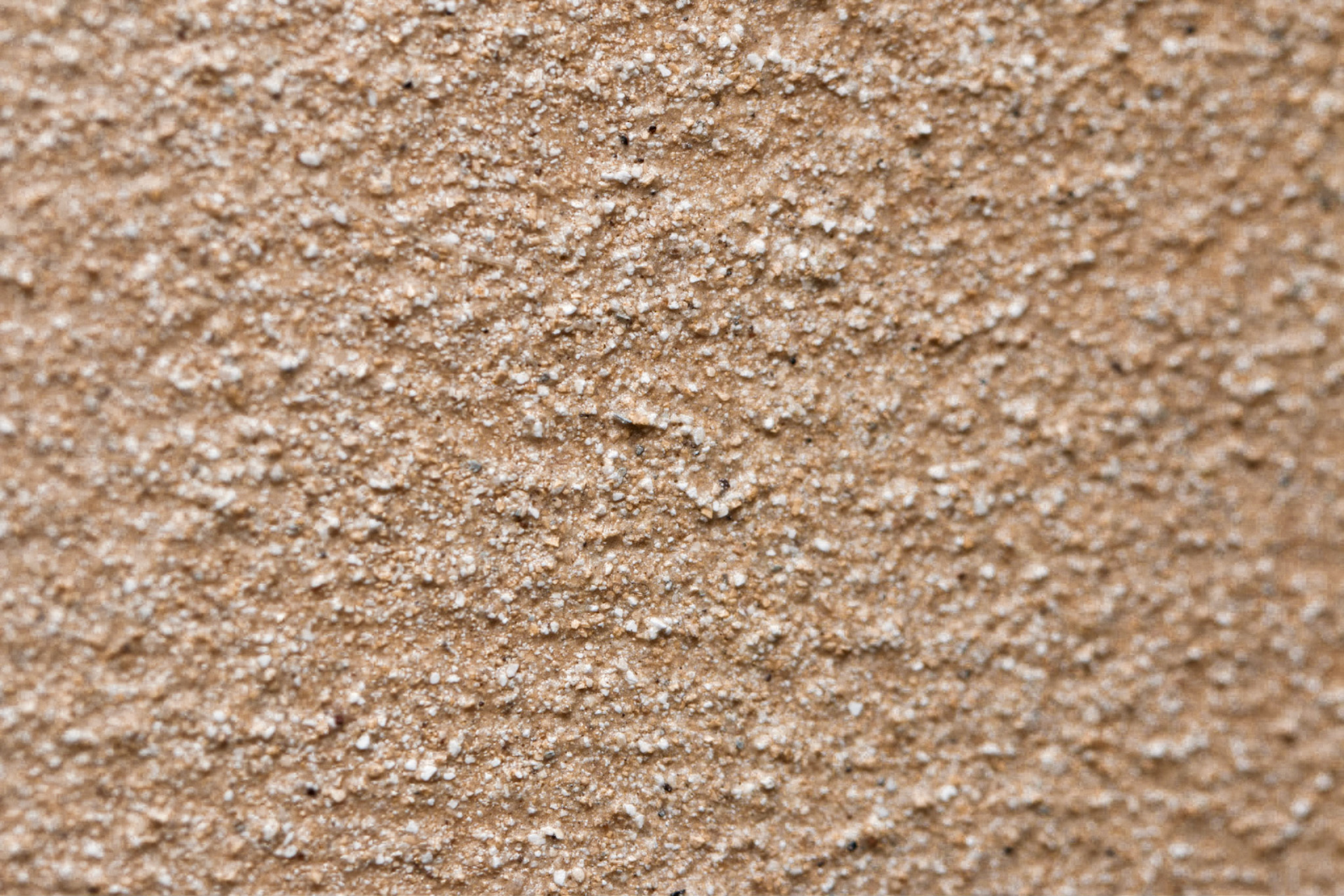 The
"Villa Heike"
in the Freienwalder St. 17 in Berlin-Hohenschoenhausen was built in 1910 by the industrial entrepreneur and machine fabricant Richard Heike. It was both, his residence and office. The building was not too damaged during World War II. Situated in the outskirts of Berlin, it was spared from air raids and street fights. After the war, the building was confiscated by the Soviet NKVD (People's Commissariat for Internal Affairs) and later handed over to the Ministry of State Security (MfS) of the German Democratic Republic (GDR). The MfS or "Stasi" was considered the "Shield and Sword" of the Socialist Unity Party of Germany (SED). The SED was the counter-intelligence and secret police agency and turned the entire area around the Heike building into a "secure zone", a place so forbidden, that was even blanked out in the official mapping documents of the GDR.
Following the people's uprising in 1953 in East-Germany, which was officially promulgated as a "fascist rebellion", the building was turned into an archive for documents from and about National Socialist era. It served the Stasi as a source of incriminating evidence to convict and blackmail political dissidents.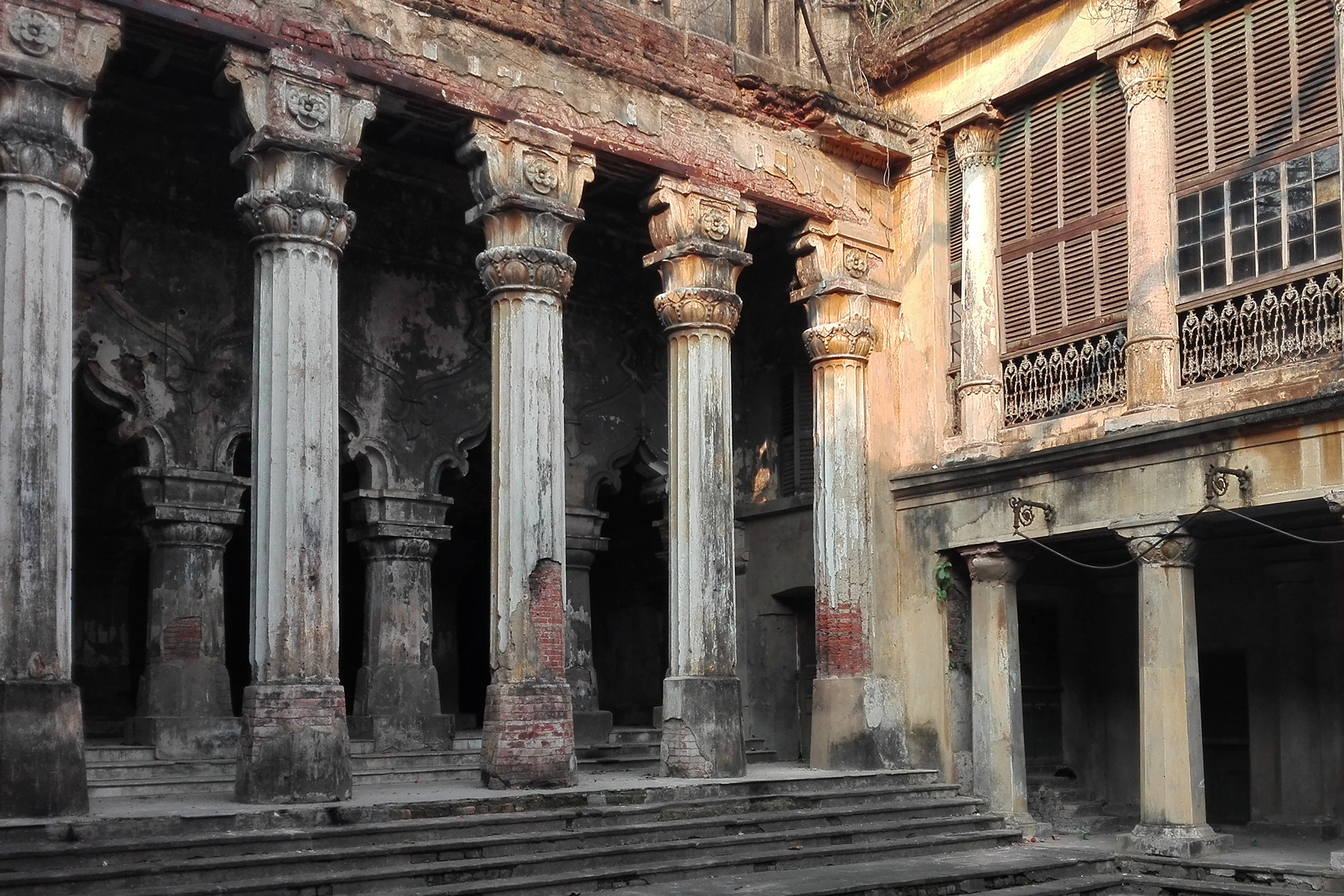 The historical
Basu Bati
at 65 Baghbazar Street, Kolkata was built in 1876 by the brothers, Nandalal and Pashupati Basu. The stunningly beautiful house was designed by Bengali engineer Nilmani Mitra. It has a massive Thakurdalan and is one of the few surviving buildings that are reminiscent of Bengali Renaissance art and motifs.
Apart from its architectural grandeur, what interested Kaabi-Linke to this site, is the history of the 140-year-old building. The house has been integral to the Swadeshi Movement and has been witness to several historically significant events. Basu Bati saw the formation of the Swarajya Party, it housed Thakur Ramakrishna Paramahansa, sheltered several revolutionaries and held confiscated arms and ammunition for the freedom struggle. Kasturba Gandhi inaugurated the first Swadeshi Mela on the grounds of this building. Prominent freedom fighter, Surendranath Banerjee gave lectures here during the Bengal Partition Movement (Banga Bhanga Andolan) and in 1905 led the formation of the National Fund, in the presence of Rabindranath Tagore.